Jiajie Yang reflects on her internship at Youth LEAD
Posted on Aug 16, 2019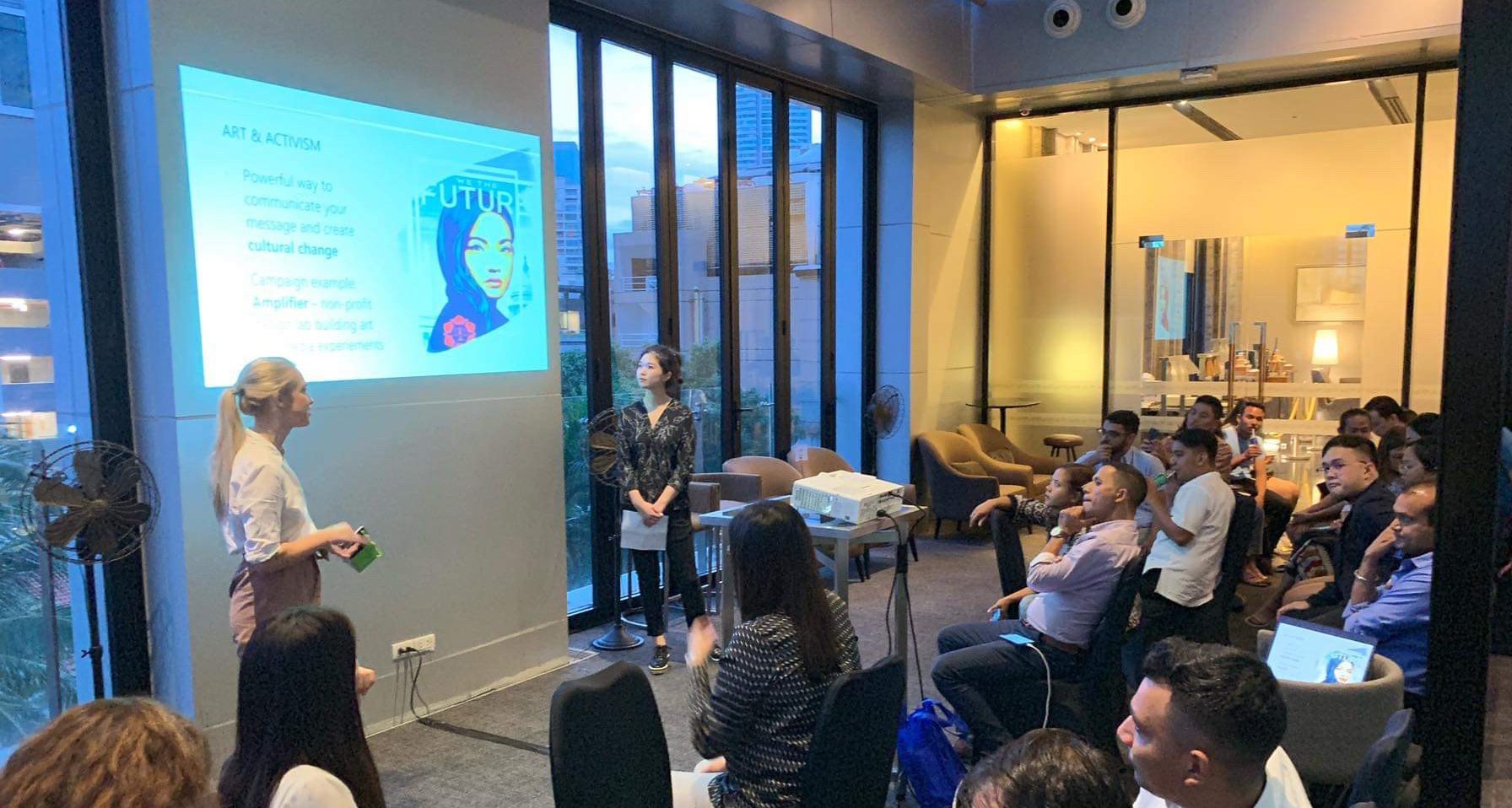 Jiajie Yang (Jenny) reflects on her time at Youth LEAD
In the summer of 2019, I had the opportunity to intern at Youth LEAD – the Asia Pacific regional network of young key populations based in Bangkok, Thailand. Upon reflection over the past three months, it is very explicit that my time at Youth LEAD was an absolutely great experience that will not only influence my learning experience but also set up a better understanding for my career goals.
During the past three months, I have worked on several projects and each of them made me used my skills and at the same time helped me to gain more ability to deal with new problems. The work that I had to complete varied day-to-day, but many days were busy where many logistics need to be done before the events or meetings with other agencies to finalize the agenda. One of the projects that I have worked on is the legal advocacy toolkit, the goal of this legal advocacy training is to inform participants of the impact of laws and how they can get a better understanding of these technical topics. I spent several weeks doing research and gathering all the data and information to make a complete excel sheet for fifteen countries. In order to make the selection of the two countries that Youth LEAD would conduct the training for next year, the excel sheet includes many factors to consider. The factors includes the date of universal period review and convention on the rights of the child, age of consent, such as legal age of doing sexual activity, the legal marriage age, the legal age restrictions for accessing harm reduction and the age for getting an HIV test, and also the criminalization of the young key population, such as same-sex conduct, transgender, sex worker and drug users. During the process of doing this legal advocacy toolkit, I was able to build up my knowledge on the specific laws for the countries and also consolidate my researching and data analyzing skills.
Throughout the internship, I have attended and participated in many workshops and events, such as Comprehensive Sexuality Education (CSE) workshop, UNFPA Regional Young Key population training and dialogue and various meetings with UN agencies. In the CSE workshop organized by UNESCO and UNFPA, my colleague and I discussed how innovative tools, such as graphic design, media campaigns and film, can serve to amplify marginalized voices and change the mainstream narrative. It is also very interesting to hear other leaders from different Asian countries share powerful campaigns and initiatives they are organizing to promote better access to CSE. I really appreciate the opportunities that youth LEAD had given to me, which I could make some efforts and gained some connections in the working field. One of my internship highlights would be the Teen gen leadership training in Manila, Philippines. TeenGen is a leadership training course that aims to build the leadership capacity of adolescents from key populations. With all the hard work that our team has put into the training preparation, it is really exciting for me to be there in person at the training and see how all the participant have enjoyed the activities and tried so hard to learn and bring back some messages to their communities.
As a master of global affairs candidate, I am always interested to learn and work with global issues, such as sexual reproductive health rights and youth education. By working with Youth LEAD, it allows me to explore more on the regional NGO and at the same time gained my capacity of working and cooperating with other different agencies. The whole experience is very meaningful to me and I believe the experience that I had at Youth LEAD would pave the way for me in the future working field to help educate youth on issues of health and wellness.
Although Youth LEAD is a relatively small team, I found it is a diverse compassionate group of people. Everyone comes from different places but are all passionate about the same work. It is very fortunate for me to join the team and I have learned so much from each of the team members. The whole journey of being an intern at Youth LEAD was one of the most memorable experiences that I've ever had. I am grateful that I got this opportunity and all of the things I learned are beyond my expectations.
JiaJie Yang