YKP PROGRAMMING GUIDELINES
About The Guidelines
There are many toolkits, guidelines and briefs on the needs of key populations generally, i.e.people who use drugs, men who have sex with men, trans* people, and sex workers. There areeven resources specific to young key populations (YKP). What is missing is programmaticguidance on YKP for the Asia Pacific region.Young Key Populations Programming Guidelines: Inspiration for a new era of SRHR and HIVprogramming for young key populations in Asia-Pacific (hereinafter referred to as the 'Guidelines')aims to fill this gap and draw inspiration from the ongoing work of YKP themselves.Specifically, the objectives of the Guidelines are:
To highlight the unique needs of young key populations in the Asia-Pacificregion;
To promote learning, reflection and critical thinking and to inspire thedevelopment of comprehensive regional and national programmes for theSRHR, including HIV, of YKP in the Asia-Pacific region.
The Guidelines would not have been possible without financial support from UNFPA Asia Pacific Regional Office, the Global Fund CRG Strategic Initiatives and Technical Assistance Grant and the Robert Carr Fund. Thanks to UNICEF East Asia Regional Office, UNAIDS Regional Support Team and the members from Asia Pacific IATT (Inter-Agency Task Team) members for the technical support. And finally, thanks to Asia Catalyst for facilitating the Global Fund Technical Assistance grant.'
How to use the YKP Programming Guidance Tool
The Guidelines can be used as a starting point for a range of activities, including(but not limited to) developing workshops, training, writing funding proposals,reviewing programmes, starting discussions and, of course, inspiring change.The idea is that users can 'cherry-pick' the relevant parts of these Guidelines tosupport their particular needs. For example, if you are leading a workshop with anew partner organisation that will work with you on service delivery, perhaps youwant to go through the 'Foundation' sections with them and then pull informationfrom the 'Design a Programme' section too. Another example: if you aredeveloping a monitoring framework for a new project with a donor, you mightwish to take inspiration from what other YKP organisations have done in the'Programming 5' section towards the end. The possibilities are endless!
To support workshop development, there are two sample slide decks available aswell as a sample workshop agenda. These can be requested from Youth LEAD—email
info@youth-lead.org for more information.
Foundations
The Guidelines have been written without any assumptions as to users' currentYKP programming. It may be that users are starting from scratch or wish to usethe Guidelines as a way to review their existing work with a fresh perspective.
In the first four sections, users are asked to think about the foundations that makefor solid YKP programmes; these are approaches that should be integratedthroughout an organisation, not just concerning YKP-specific projects.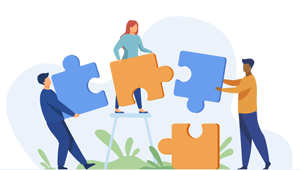 Partner withYKP
All young people, including YKP, have the right to participate in decisions that affect them.Working in partnership with YKP ensures that they have the opportunity to flag the challengesand barriers they experience, whilst also suggesting solutions that are feasible in theirrespective contexts. Models of programming that involve young people fall somewhere on thecontinuum of tokenistic engagement to meaningful leadership, depending upon the extent towhich they provide freedom of choice, information, voice, responsibility and decision-makingpower to young people. Working toward meaningful leadership of YKP within programmingrequires building trust, acknowledging (and addressing) power differentials, two-waytransferring of knowledge, and finding common ground.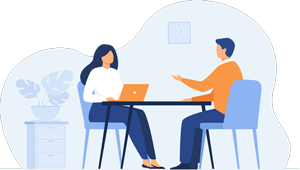 Learn the lingo
ln every language around the world, words are full of meaning, both positive andnegative. Language can be used to marginalise or to create visibility, todiscriminate or to empower. When working with YKP, it is essential to uselanguage that reflects their humanity and reality. It goes without saying that YKPare human beings with multiple, overlapping identities that go beyond living withHIV, beyond sexual preferences, and beyond gender identity. The language weuse should respect that and seek to centre their dignity and rights and,importantly, reflect YKP's preferences.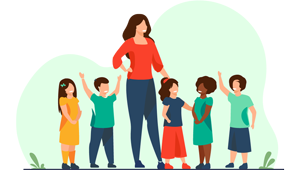 Understand the realities of YKP
Understanding the realities of YKP goes beyond knowledge of the facts and stats. It is alsoabout their different layers of their lives, from friendships and families to education, laws andhealth. Rather than putting all YKP into one box, we must understand the different ways thatthey experience the world as well as the way that their YKP identities intersect and overlapwith other identities, such as being young or of a particular ethnic group. YKP have needs fortheir lives beyond those related to their YKP identity, and programming should take this intoserious consideration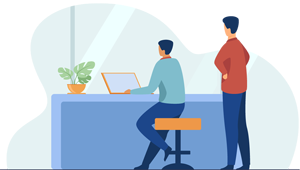 Review the human rights framework
All young people everywhere, including in the Asia Pacific, are rights-holders. This means thatthey are entitled to the protections and freedoms afforded in international, regional andnational laws. Laws related to access to health services; discrimination and violence; sex andsexuality; drug use and harm reduction; sex work and much more all impact on the lives ofYKP. It is crucial to have a firm grasp on the extent to which each country's laws respect therights of YKP before initiating a programme, both for advocacy purposes and to ensure thesafety of everyone.
Programming
In the second part of the Guidelines, users will find various components relatedto programming. Whilst it is recommended that the Guidelines be read in itsentirety to understand the 'bigger picture,' users may pick and choose thesections that are most useful to their current programmes if time is short.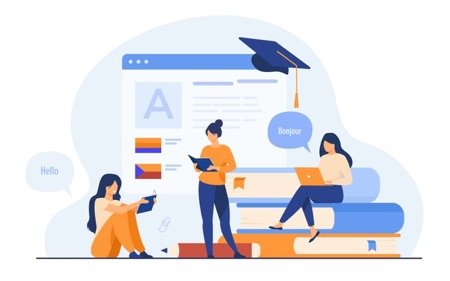 Adopt Key Principles
Principles are basic ideas or rules that explain how things work. Drawing on the perspectives ofYKP around the Asia Pacific, this section describes essential principles for programming. Whilstthe list is long, many of the principles are overlapping and mutually-reinforcing.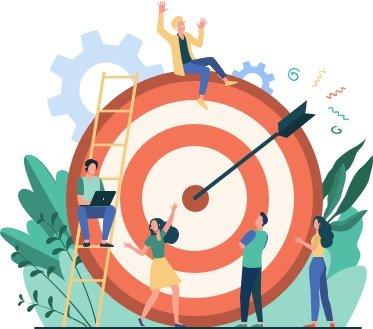 Develop Goals and Objectives
Goals help us think about the long-term vision to which our programmes contribute. It might bethat we have an idea that all YKP have access to the sexual health services they need in ourcountry, or that the environments within which they live are safe and secure. Objectives arebite-size and achievable within the context of our programmes; they represent what needs tohappen to move toward achieving our goal. In this section, there is guidance on how to movetoward rights-based goals and objectives in YKP programming.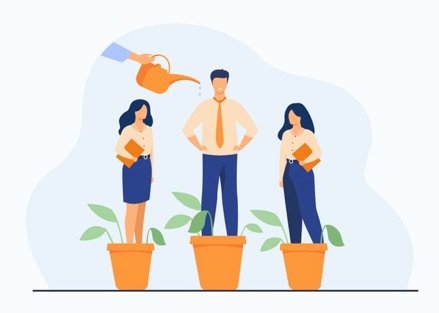 Establish Supportive systems and management
YKP-led networks and organisations are often not formally registered in their countries andmay need support with various administrative tasks. Donors, international organisations andpartners working with YKP need to establish supportive systems to cover a range of needsincluding fiscal hosting,… building YKP's financial and management capacities, and generallytransferring knowledge so that the YKP can, in future, apply for funds and take charge of theirprogramming. Within YKP organisations, it is also essential to ensure that management systemsand practices embody the principles described above and do not replicate existing powerdifferentials between different groups of YKP.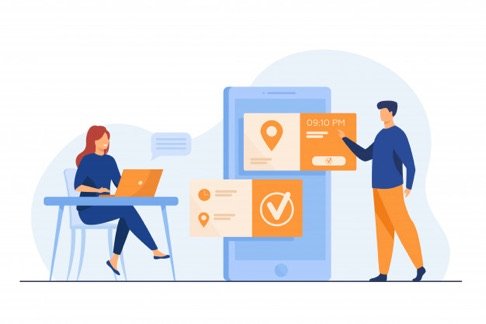 Develop Goals and Objectives
This section is designed to help programmers and the agencies that fund them understand thevarious intervention areas that YKP believe are important. These lists of activities are notexhaustive by any means; instead, they are meant to start the ball rolling when designing aprogramme. Insofar as it was possible, the interventions/strategies listed were drawn fromresources and organisations specific to the Asia Pacific, including Youth LEAD members. TheAsia Pacific is an incredibly diverse region, and not all interventions will work in every context.Interventions should be chosen carefully based upon the work already completed to partnerwith young people; to identify the young key populations with which the programme will work;to pinpoint their most pressing needs, and to develop programmatic goals and managementstructures. There are no one-size-fits-all models for programming for YKP in the Asia Pacific oranywhere else!
Anti-discrimination, stigma and violence
Policy and legal advocacy
Social and community mobilisation
Comprehensive sexuality education
Services
Accountability and transparency
Safety and security
Empowerment
International norm-setting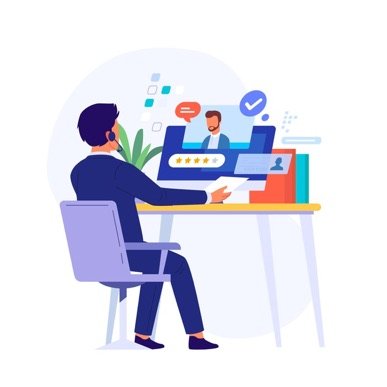 Monitor, evaluate and research (200words or less)
What gets measured, gets done. At the heart of this well-known saying is the truth that datacan make visible previously-invisible issues and populations. No group recognises this morethan YKP in the Asia Pacific who, time and time again, call for more and better data andresearch on their realities. This section provides inspiration from YKP's research efforts acrossthe region
CASE STUDIES FROM ACROSS ASIA AND THE PACIFIC
case study
Support for the start-up of YKP network Myanmar
In late 2012, a short leadership course in Yangon brought together for the firsttime young key affected populations from across Myanmar. One of theworkshop's results was the establishment of a working group designed tostrengthen YKP in Myanmar; from there, nine active young people formedMyanmar Youth Stars. After that, Youth LEAD with support from UNESCOorganised a NewGen training in Myanmar, which is a short leadership coursefor young people from key populations (YKP). After this workshop, MyanmarYouth Stars' (MYS) core members initiated a network. Formally organised inApril 2013, MYS aims to effectively respond to the inequality, stigma anddiscrimination towards marginalised young people in Myanmar and who are ata higher risk of HIV infection. They create awareness on HIV and AIDS and safesex and create opportunities for young key affected population forempowerment. MYS' members equally represent young males who have sexwith males (MSM), transgender, people who inject drugs (PWID), male andfemale sex workers, and people living with HIV (PLHIV). MYS has had thesupport not only of UNESCO but of other regional agencies, such as APCOM.
case study
text h2
text p
Submission Form for Case Studies
The YKP Programming Guideline was developed to highlight the absence of comprehensive YKP HIV prevention, treatment, and other health related services and programming. Some case studies are not scientifically tested interventions nor does it provide instructions to design specific interventions. The initiatives that we collect are part of the overall documenting of best practices to support YKP advocacy.
We call for case studies on different initiatives, interventions, advocacy, and information on services to enrich our database and to strengthen the YKP Programming Guideline. Case studies will be reviewed every three months and if accepted, will be published on the website. We may be able to financially support some case studies, to bring case studies to scale, if the availability of the funding permits."