Lighthouse Social Enterprise x Fokus Muda Exchange on YKP Services
Posted on Mar 15, 2018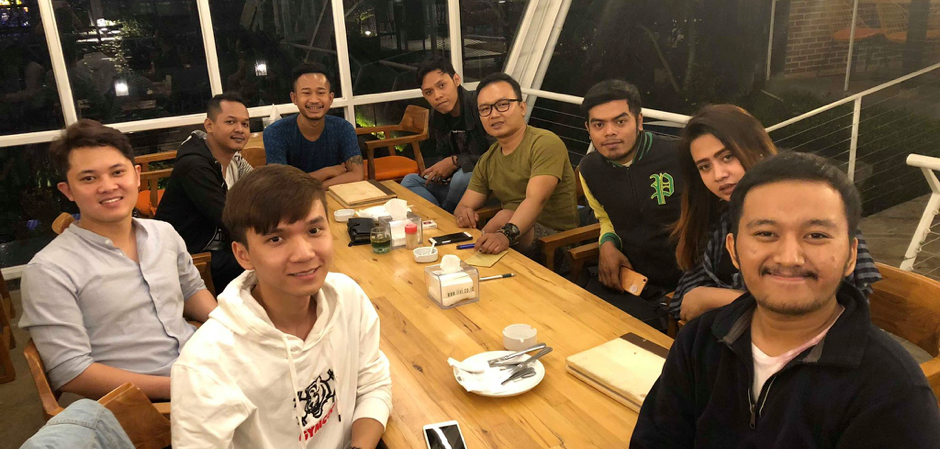 An exchange of best practices in Indonesia and Viet Nam to strengthen YKP driven services
On the 2nd of March 2018, representatives from Lighthouse Social Enterprise visited and worked with Fokus Muda, an organisation based in Jakarta, Indonesia. Both organisations are members of the Youth LEAD Network – a network that aims to improve Sexual, Reproductive Health and Rights (SRHR) of young key populations (YKP) and adolescents in the Asia-Pacific region.
Doan Thanh Tung, Executive Director of Lighthouse Social Enterprise recounts his experience. "This is the first time we visited Indonesia and we were very eager to meet our Indonesian colleagues, in the hopes of exchanging our experiences in our work with YKP and adolescents. During our time in Indonesia, we were able to listen to the stories our fellow colleagues, understand the operations of Fokus Muda and visit the mobile-testing units in Jakarta"
One of the programs that impressed Lighthouse Social Enterprise was LOLIPOP, which is a collaborative project between Fokus Muda and several governmental and non-governmental organisations, such as the Ministry of Health, AIDS Commission and UNICEF. The program comprised of four main pillars, which is to create a supportive environment, create community demand, increase and improve supply strategies as well as collect and utilise strategic information. Additionally, Fokus Muda is responsible for creating community demand by providing training, supplying information and collaborating with healthcare facilities in order to provide mobile-testing units to YKP.
"We were also given the opportunity to share Lighthouse Social Enterprise's work with YKP. Our organisation seeks to provide friendly, comprehensive and rights-based services to YKP and adolescents. Moreover, the work we do includes designing and implementing community participatory research studies while also advocating for safe environments of LGBTQ youths. Furthermore, we work with the capacity building of YKP and adolescents, with the ultimate goal of providing quality services. On one of the days, we were given the change to visit Bandung; the third-largest city in Indonesia, which also happens to be an active area for the LOLIPOP project. It was there that we talk to local YKP representatives and listened to their stories. They shared their problems with access to rights and health services, so we tried to provide possible solutions and alternatives to their problems". - Doan Thanh Tung
On the last day, Lighthouse Social Enterprise visited the Bandung Medical Centre and was greeted by welcoming staff and was joined by Bandung AIDS Commission and the Bandung Health Centre representatives. The AIDS Commission discussed its operation model and its role in the LOLIPOP project. A moment to share about the projects in Vietnam was provided and explaining the need for community-led research. Doan Tanh Tung took it upon himself to share the results from the trip, to thank Fokus Muda for their hospitality, and to hopefully have more opportunities in the future to collaborate in the improvement of reproductive and sexual health services for the YKP and adolescents.
Edited by: Eddy Rudram, Communications Officer at Youth LEAD and Doan Thanh Tung, Executive Director at Lighthouse Social Enterprise, Vietnam