Adolescents from across the Philippines take part in the TeenGen leadership training in Manila
Posted on Aug 18, 2019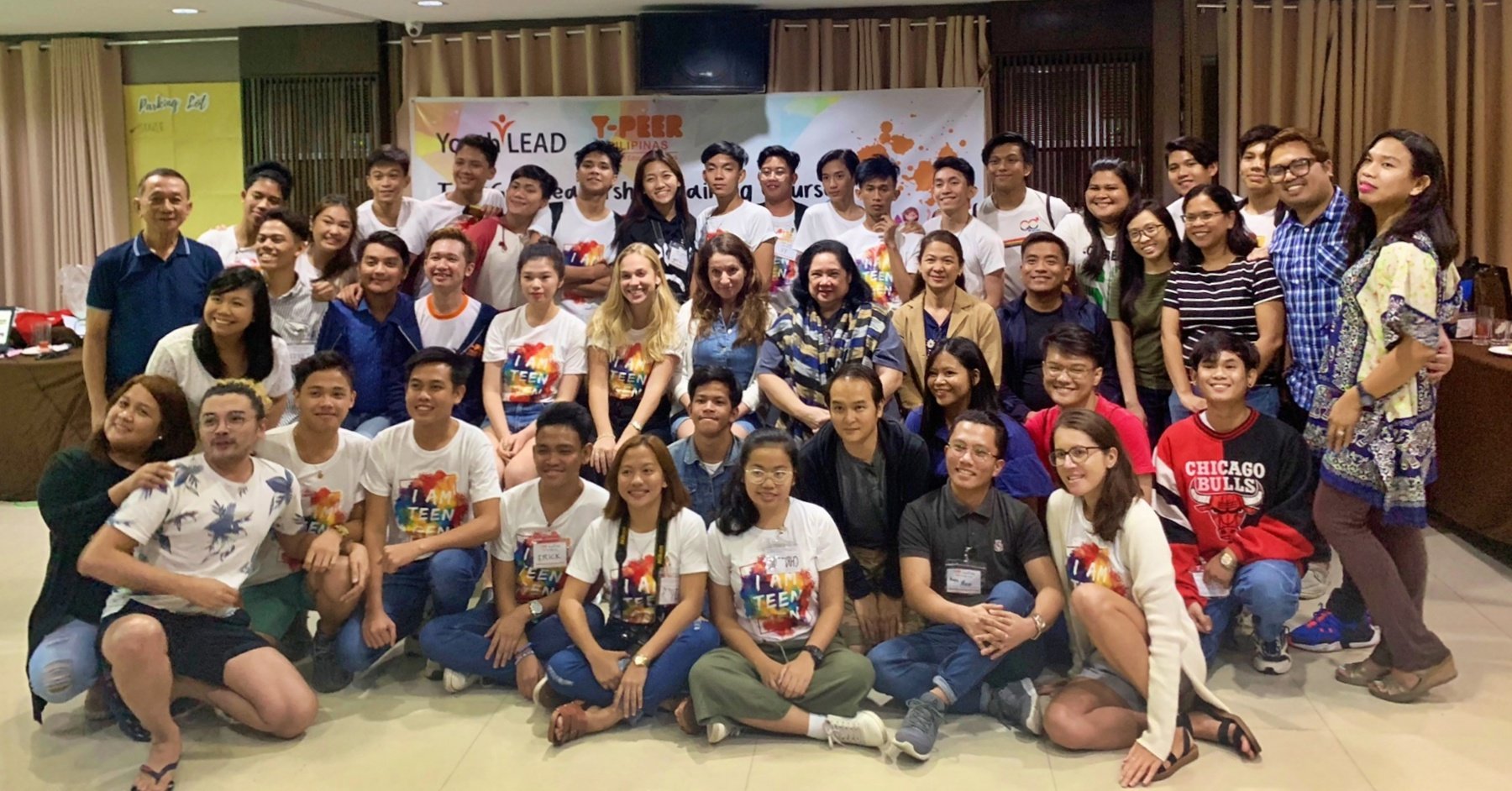 YPEER Pilipinas and Youth LEAD working in partnership to reduce new HIV infections in the Philippines through leadership building and education
TeenGen is Youth LEAD's training programme to gather, mobilize, and identify potential activists to engage in the broader movement addressing HIV issues and upholding sexual and reproductive health and rights. The TeenGen leadership training manual is a three-day training course produced in 2017 by Youth LEAD, UNAIDS RST and UNICEF EAPRO that aims to build the leadership capacity of adolescents from key populations, particularly emphasizing the needs of those who are at greater risk of acquiring HIV. Youth LEAD has since rolled-out the TeenGen training six times in five countries, including, Goa India, Hanoi Viet Nam, Kunming China, Jakarta Indonesia and Manila Philippines.
From 27-28 July 2019, another round of TeenGen leadership training was rolled out in Manila, Philippines. The leadership training course was hosted by Y-PEER Pilipinas with support from Youth LEAD, UNAIDS RST and the Robert Carr Fund. This round of TeenGen training was organised in part to address the rise in HIV infections amongst young people in the Philippines, accounting for a 174% increase since 2010¹. UNAIDS and Youth LEAD recognised the need to support initiatives and programmes, such as TeenGen, that better educate adolescents on HIV and SRHR. There were 22 young adolescents between the ages of 14-18 who participated in the Manila-based TeenGen training. Participants attended the training from various different regions of the Philippines, including Metro Manila, Western Visayas, and Northern Mindanao, thereby contributing to a plan to build an informal network of young people living with HIV and YKPs across the country. There were also several stakeholders (DOH, CWC, UNAIDS PH UNICEF PH) in attendance on the second day of training to support the participants in bringing the lessons they had learned during TeenGen into action in their communities.
During the two-day training, the participants brought high-energy into long days of interactive games and activities designed to equip them with knowledge, leadership, and communication skills towards advocating for their overall health and human rights. Activities included "These Are My Rights" where participants were able to express their creativity by drawing a visualisation of their human rights. Another activity entitled "Wildfire" simulated the vulnerable process of HIV testing to allow the participants to explore their fears and concerns. Through the course of each activity, participants expressed their views on sexuality and sexual and reproductive health and rights, staying engaged, thoughtful and open with one another during the sensitive material covered. In discussion with the youth participants, many expressed how much they had learned about HIV transmission, their rights, the power of trusting others, and sexual identity and expression.
"TeenGen uses activities that enable adolescents to participate proactively while at the same time building their knowledge, leadership and communication skills. But it is more than a training. TeenGen is a platform that supports adolescents from key populations to lead, and where they are able to discuss their issues in a safe space. Reaching our Fast-Track targets will not be possible if we do not include adolescents and support them in their role as agents of change." Michela Polesana, Advocacy Adviser at UNAIDS RST
The most powerful takeaway from the TeenGen leadership training in Manila were the bonds shared amongst the participants and the plans shared with stakeholders to actively learn more about how to best lead and advocate through their respective community-based organisations. Over the entire weekend, anyone who walked into the room could sense an unbridled spirit of passion, enthusiasm and creativity amongst the group. While participants and facilitators expressed a desire for more time to discuss the very important subject matter, the youth and the organisational leads in attendance were in agreement that the conversation is not over as they will continue to lead, educate, advocate and develop in their communities.
Youth LEAD will begin rolling out several NewGen trainings in the coming months to build the advocacy and leadership of young key populations. One regional training and two in-country trainings will be conducted in Bali, Indonesia, Timor-Leste and Papua New Guinea, respectively, with support from the SKPA grant (Global Fund) managed by AFAO.
Emily Greiss, Jiajie Yang
1UNAIDS (2018) https://www.unaids.org/en/resources/presscentre/featurestories/2018/august/philippines