3rd International Workshop on HIV and Adolescents in Nairobi, Kenya
Posted on Oct 9, 2019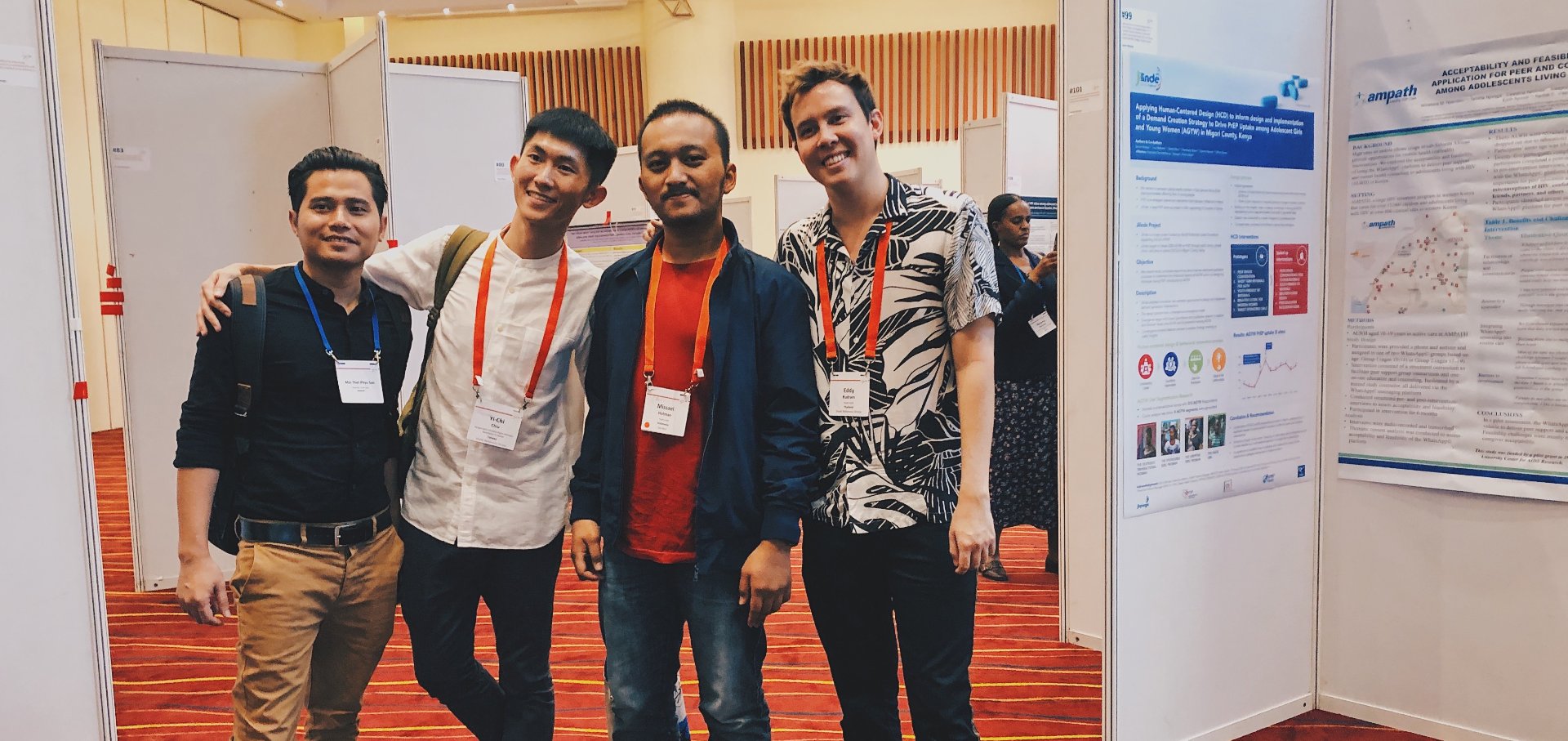 Over 350 participants attended the International Workshop on HIV & Adolescence, which took place on 2-4 October 2019 in Nairobi, Kenya.

I was very fortunate to be invited back as a Youth Reference Group member for this year's conference. Having previously engaged with the YRG for the same conference in 2018 in Cape Town, Africa, I was eager to see how this the conference in Nairobi would be different. Just going to point out now before you continue reading - I am reflecting on my time at the workshop, and not so much what was said during the conference. The workshop covered a lot of areas from adolescent health, clinical trials, biomedical interventions and service delivery approaches, so I thought it would be more interesting to read about the role of YRG, my experience in general and my hopes for future workshops.
The Youth Reference Group is made up of about seven members all from different parts of the world, all young people (of course); from diverse professional backgrounds and experiences in the HIV field. The YRG members change every two years, so I knew I wanted to make the most out of my time in Nairobi and do my part in making this year's conference as best it can be.
I had noticed a lot of changes were made this time around, more so from Virology Education (the main organisers) and the organising committee stepping up in their commitments to making the workshop a little-more youth-led and youth inclusive. I acknowledge them for this and thank them for listening to the feedback from the previous year and finding ways to adapt to what may seem like a new programme entirely. The most significant change of all and for the first time this year, there was a dedicated half-day session, strictly for youth in attendance titled Youth In Action: Young People leading the HIV response - which I thought was a great way to kick off the workshop and to give young people the centre stage. The half-day session was opened by yours indeed and dived straight into the session on game-changing youth-led initiatives. Seven presenters - seven different and unique initiatives covered topics on service delivery for YKPs, successful SRHR campaigning, networking and developing key youth partnership, all of which allowed us to see the youth at the front of the HIV response. The second session was lead by Rebecca Nyambeki, an organising committee member and YRG member on ways of demonstrating impact. With the panel discussion set up in a talk-show style manner, presenters were asked to share on their experiences of ways to demonstrate the impact of their work. Without a doubt, I talked about the YKP Realities social media campaign with UNCEIF ROSA and how we have to find ways to utilise the digital space to our advantage - to maximise the impact of our work. The session helped set the discussion for what was to follow in the group activity where young people were split into smaller groups and asked to come up with a list of ways we can demonstrate impact.
But that was pretty much it, from the youth half-day that is. Nevertheless, young people were still involved and active throughout the workshop. Other noticeable changes I picked up on was a young person was included in every panel discussion; were given first picks for Q&A; were asked to help with energisers (of course only a young person can do that); were responsible with the media content, which I have to say - did an incredible job, hence my recent profile picture change. But all in all, there were a lot of changes and young people were visible across the entire workshop, from showcasing poster presentations to market place stalls - I was delighted with how everything came together and how Karin, Alice and Linda-Gale (organising committee) listened and took on-board our recommendations. Oh, and how can I forget, Youth LEAD focal points were there proudly representing the network. Claps to Missael (Inti, Muda - Indonesia), Min (Myanmar Youth Star) and Fletcher (also YRG member) all representing our proud region and the Youth LEAD network.
Now having said that, I would love to see what changes will be made in the coming years, since I am no longer directly involved with the YRG (but offered support if needed). How far can a workshop/consultation go to make it as fully youth-led or youth inclusive? Where is the balance between youth representation and time is given to youth? Does a perfect balance exist? Maybe not. But trying to play around with the structure and programme outline does a go a long way in making young people feel included from the get-go. However, one recommendation that should be said and repeated time and time again is to see greater YKP representation, especially from YPUD and YSW backgrounds, and not to forget, more Asia Pacific regional representation.
The next conference, the 4th International Workshop on HIV and Adolescents will be in Lusaka, Zambia. If you are interested in getting involved with the YRG, just drop me an email. To find out more about Virology Education and the workshop visit https://www.virology-education.com/
Edited by Eddy Rudram Communication Officer at Youth LEAD