The Lancet & Financial Times Commission Governing Health Futures 2030: Growing up in a Digital World
Posted on Oct 28, 2021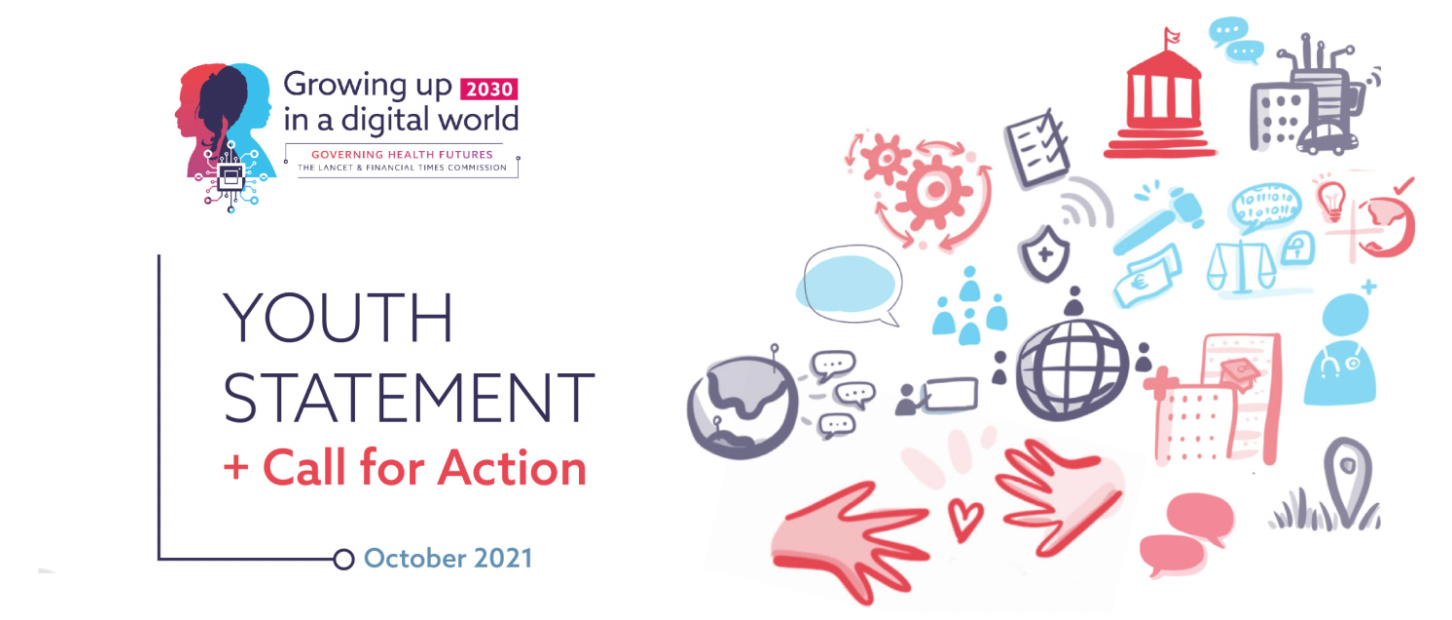 The first consultation focused on three thematic areas. The first thematic component was "The Equity and Participation Gap." This section spotlighted how the "digital generation under 25" are the first generation to grow up in not only a very connected era but also an age of tracking thoughts and opinions. Participants were urged to discuss strategies to mitigate young people being left behind on the path to achieving UHC in the digital space. Some ideas that were agreed upon included accessibility/connectivity, meaningful youth engagement, the linking of youth constituencies, and having sustainable solutions.
The second thematic component focused on the "Choices We Have." Though, one could argue, do we? In an age where if a person doesn't mindlessly consent their private data to giant corporations, does that then mean they are left out of the growing digital age and then perhaps left behind? These are the types of concerns discussed in terms of providing data on young people and what solutions could lead to data solidarity. Many ideas were proposed, for example, embedding in education systems the norms, risks, and frameworks for young people engaging online. Another idea was the potential to opt-out of consent or make sure large corporations have a social responsibility in transparency with young people's data. That may be through following a universal digital code of ethics.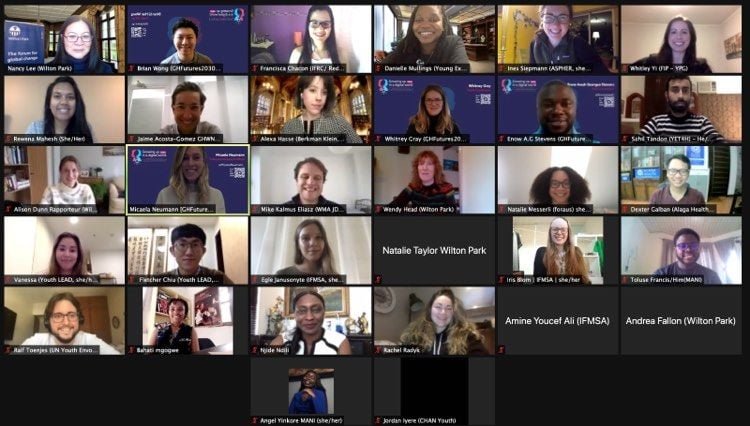 The final component was "The Future We Want." This section highlighted that even though we are discussing the impact of global digital health, we must still keep in mind that several areas in the world don't have this type of database to identify issues and improvements to digital health governance. Some still even struggle to access basic healthcare services; thus, a human-rights-based framework must be considered when building a digital health system to make sure a real "Health-for-all" mitigates the current gap and benefits the most in need.
The second part of the consultation was to validate the discussions from the first part of the consultation and author a call to action for stakeholders to take toward strong governance of the digital transformations of health futures with youth involved at every level. You can find this Youth Statement and Call to Action below.
Edited by: Fletcher Chiu, Board Chair at Youth LEAD; Vanessa Monley, Programme Officer at Youth LEAD