YKP and HIV Training in Papua New Guinea, Youth LEAD PNG is Formed
Posted on Nov 26, 2019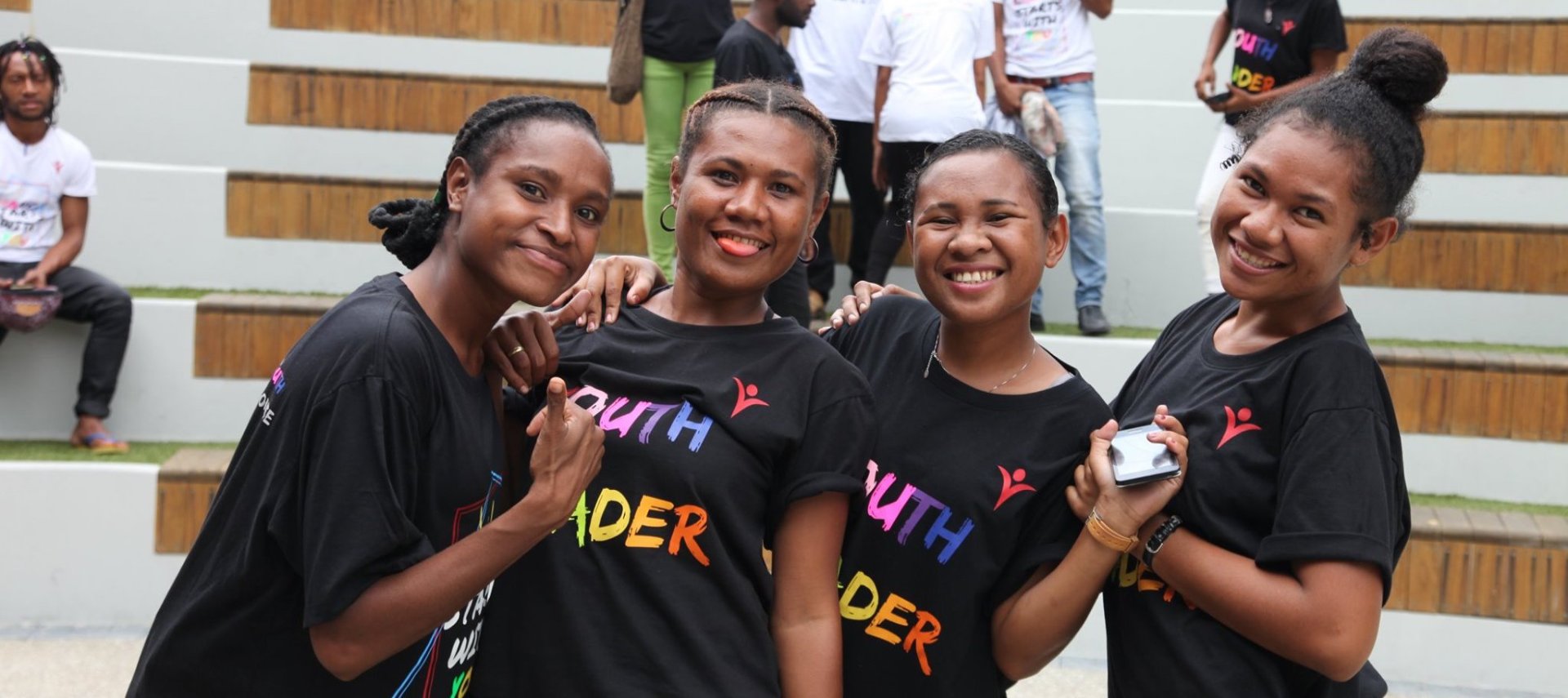 Port Moresby, Papua New Guinea (18 - 22 November 2019)
Youth LEAD, the Asia Pacific network of young key populations, in collaborations with the Key Population Partnership Advocacy Network Consortium PNG, UNAIDS RST/PNG, UNFPA APRO/PNG, Burnet Institute and Youth Voices Count conducted the five days Young Key Population (YKP) HIV training and #UPROOT Scorecard in Port Moresby from 18-22 November 2019. The training was supported through the multi-country Global Fund grant titled SKPA (The Sustainability of HIV Services for Key Populations in Asia) managed by AFAO while the score-card was supported by UNFPA and UNAIDS. The training aimed to mobilize and empower young key populations (YKP) for effective HIV response and re-orient services to be YKP friendly in PNG. The training employed standard manuals of Youth LEAD called New Gen and the YKP Guidance for HIV Programming.
16 young key populations from all over the country, including the highlands region, came together to enhance their leadership skills and share their experiences on the HIV service gaps affecting YKP. Youth LEAD facilitated the training with support from the four trained YKP facilitators, UNAIDS PNG and Burnett Institute. The five-day training helped lead discussions and insights that addressed the areas of leadership, education, advocacy and development of the YKP in Papua New Guinea.
The training produced two tangible outputs; firstly initiated a new YKP network to magnify the voice of YKP and to institutionalize the emerging need and roles of YKP in HIV response. Secondly, the group identified some major bottlenecks to access the HIV services by YKP and practical solutions to the barriers.
"After participating and providing critical insight into the issues and gaps surrounding HIV and SRHR for YKP in PNG, I believe that I have learnt a lot of new things and now I am ready to contribute meaningfully towards Leadership, Education, Advocacy and Development (LEAD) of young key population in PNG. I think our government and other stakeholders need to create an enabling environment for YKPs to participate meaningfully in decision making etc.." (Mr. Brendan Tomo NCD)
On the 22nd of November 2019, Youth LEAD PNG (YKP) was formed on consensus, Papua New Guinea's first youth network aimed at tackling key HIV & SRHR issues affecting YKP. It is envisioned to advocate for YKP's participation at the national level in decision-making processes including awareness, resource mobilization and allocation, to ensure adequate funding for young people in PNG regarding HIV and SRHR issues. Out of the 16 participants who attended the training, 7 were appointed to the Core Group of Youth LEAD PNG (YKP), representing diverse regions of Papua New Guinea. While Youth LEAD, Burnet Institute and UNAIDS PNG were proposed to be on the advisory group. The inception meeting discussed the roles and responsibilities of the core group and immediate work-plan. Next years activities will involve strategizing and implementing the work plan that was developed during the regional and national training (2019) and discuss budget and project frameworks. It was also agreed that the KP Consortium would become an overseer for Youth LEAD PNG (YKP), including acting as a fiscal host
"I am really thrilled and ready to be part of this new initiative. I have attained a Bachelor's of Business and Management Degree from University of Papua New Guinea and took part in a lot of Leadership and few advocacy programs at school but I never realized that PNG has a huge gap in Youth Networking at the advocacy level. All the policy frameworks at the national level are for general Key Population; hence there is no specific strategic policy framework for the growing Young Key Population in PNG who are involved in risky behaviours every day. Thus, the formation of Youth LEAD PNG (YKP) will be a good vehicle to drive and advocate for a friendly and a better enabling environment for the YKPs in PNG. And I am very proud to be part of Youth LEAD PNG and I am ready to work closely with other Global and Regional Youth Networks like Youth Lead Asia Pacific to make PNG a better place to live for everyone, I mean everyone"! (Gilson REX YKP from SHP based in NCD).
Throughout the training, the key barriers for YKP that impede their access to services are lack of youth-friendly health service centres and lack of information about the HIV, testing and other services amongst YKP. In summary- the key asks were sensitized and trained health service providers on YKP issues and develop strategies to increase the demand of the existing services amongst YKP. The participants listed out the major service providers on HIV in the country mapped out the key services provided and analyzed those service using the standard checklists of youth-friendly services. In 2020, few clinics will be identified and Youth LEAD PNG (YKP) will design training programs for the health workers to build their capacity on comprehending the issues of YKP. Similarly, the group urged for specific outreach strategies to reach out YKP and also launch online/offline campaigns to create awareness and generate the demand for services.
"We just initiated the Youth LEAD PNG in time because we will not be missed out on those privileges in the package of Global Fund, Asia Pacific Regional Grants on Special initiative etc. We have seen the need in PNG in terms of YKP advocacy hence it's better we have Youth LEAD PNG to take the burdens of the millions of Young Key Populations (Youth) in PNG". (Carol Habin, Tracker, Advocator, Volunteer and PLWA)
To learn more about programs and initiatives, contact Youth LEAD (vanessa@youth-lead.org), Youth LEAD PNG (gilsonrex37@gmail.com)
Edited by: Vanessa Monley, Programme Officer at Youth LEAD