Vacancy Announcement: Communication and Project Management Officer
Posted on Jan 19, 2022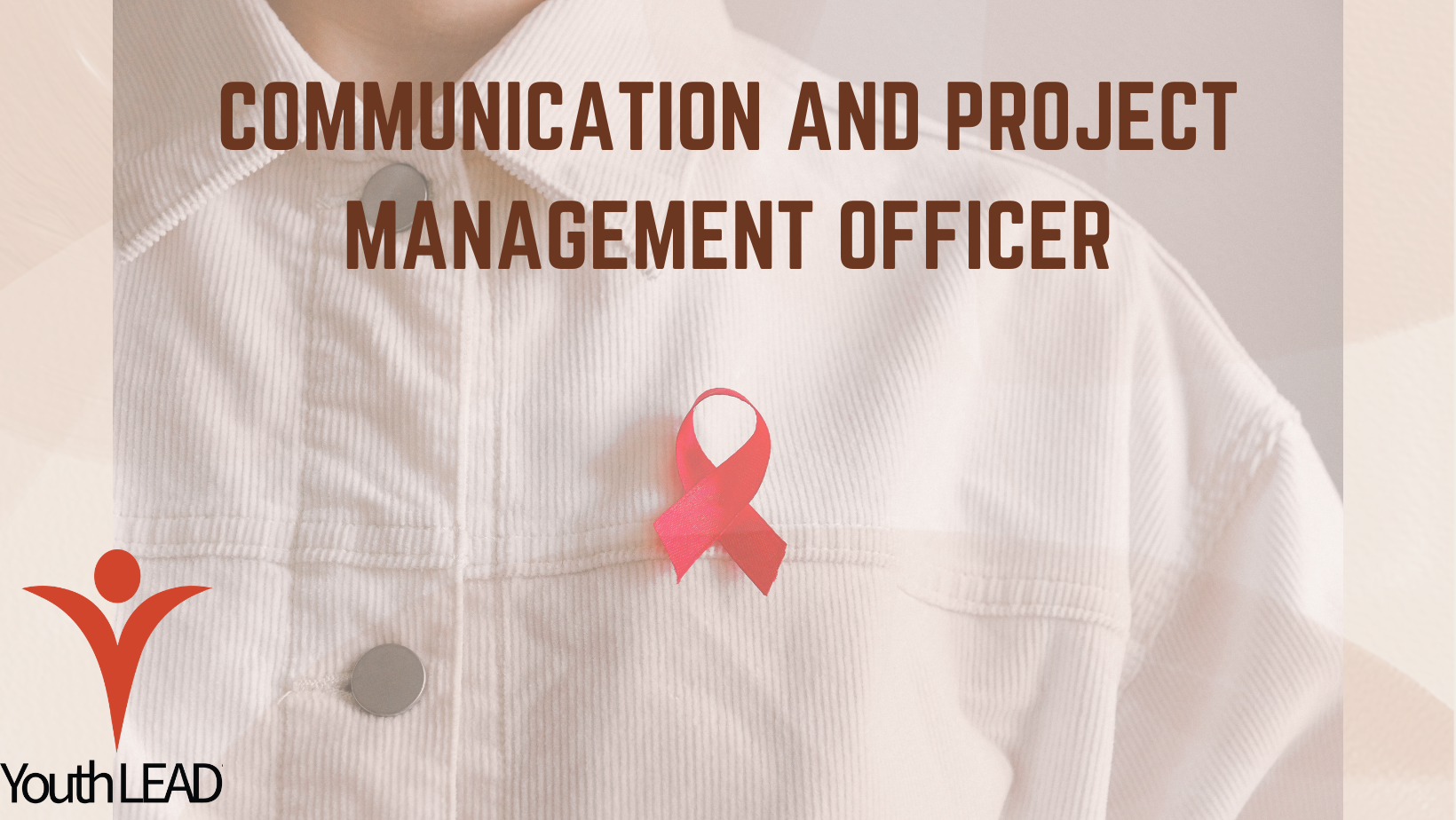 Youth LEAD is a growing regional network of young key populations in Asia and the Pacific. We empower young key populations through capacity building, leadership strengthening and advocacy, and build partnerships between local, national, and regional YKP organizations. We want to ensure more meaningful participation and involvement of YKP in all levels of decision making and to create a new generation of youth leaders in the HIV response.
Visit https://www.youthleadap.org/ for more details of the organization.
ABOUT THE CANDIDATE
Youth LEAD welcomes applications from all appropriately qualified young people under the age of 30. Youth LEAD is committed to creating and sustaining a working environment, in which everyone has an equal opportunity to fulfil their potential. We welcome and encourage applications, especially from young LBGTIQ members.
The opening is applicable to Thai nationals or anyone residing within Thailand with a valid visa. Allocation expense is not applicable for this opening. Candidates with experience working with young key populations at the country or regional level and focal points of Youth LEAD are encouraged to apply.
RESPONSIBILITIES
Communications
o Manage and foster the ongoing Youth LEAD communication assets (webpage, e-newsletter, Facebook page, Twitter and Instagram) to enable strategic and effective communication between Youth LEAD and its stakeholders.
o Identify strategic communication materials, formats and timings to better communicate with the stakeholders.
o Develop and design annual and other periodic reports with support from relevant officers.
o Enhance the database and communication strategies with the Youth LEAD focal points in around 20 countries.
o Represent Youth LEAD in different forums and meetings at the regional and international level, if needed.
Knowledge Management
o Work proactively with program and project teams to identify opportunities for capturing and sharing knowledge, and disseminating information about major progress and results.
o Advise the project on branding and publications policy and also assist in their dissemination.
o Develop and maintain contacts with key print and electronic media (including TV, news websites and blogs) to supply them with newsworthy material about Youth LEAD
o Ensure that all outreach information material to be used by the media is written in a way that concepts and issues can be readily understood by the public;
o Research and identify media stories, writes and edits media releases, and feature stories within tight timeframes, which consistently meet agreed standards.
Project Management
o Manage the regional project targeted to young Transgender people in the Asia Pacific
o Ensure donor compliance with quality implementation, reporting and financial management.
o Coordinate with stakeholders and consortium members as the project focal point
Qualifications and experience
o Must be under the age of 30 when applying for the position.
o Bachelor's degree in communication or social science with a proven track record with communication skills.
o Prior experience working on HIV and young people at the international level is an asset but not mandatory.
o Skill in graphic designing and video making is an asset.
Knowledge and skills
o Have the ability to create partnerships within the project area.
o Knowledge of programming is highly desirable.
o Excellent written and verbal communication skills in English, a keen eye for details, good presentation and interpersonal skills and excellent report writing skills.
o People management skills as well as mentorship experience and capability.
​​​​​
HOW TO APPLY
Interested candidates who meet the criteria and the required qualifications are requested to send their updated CVs and motivation letter to careers@youth-lead.org with the subject line "Communication and Project Management Officer" - (NAME)" before the 5th of February 2022: 11:59 pm Bangkok Time (+7GMT)*.
*Only shortlisted candidates will be contacted.