Reflections and Lessons-Learned from Harm Reduction International 2023
Posted on May 8, 2023

On 16-19 April 2023, under the support of Youth LEAD, Mason Viet Trinh (Director of Programs from Lighthouse Social Enterprise in Vietnam) attended the Harm Reduction International 2023 (HRI23) - 'Strength in Solidarity' Conference in Melbourne, Australia.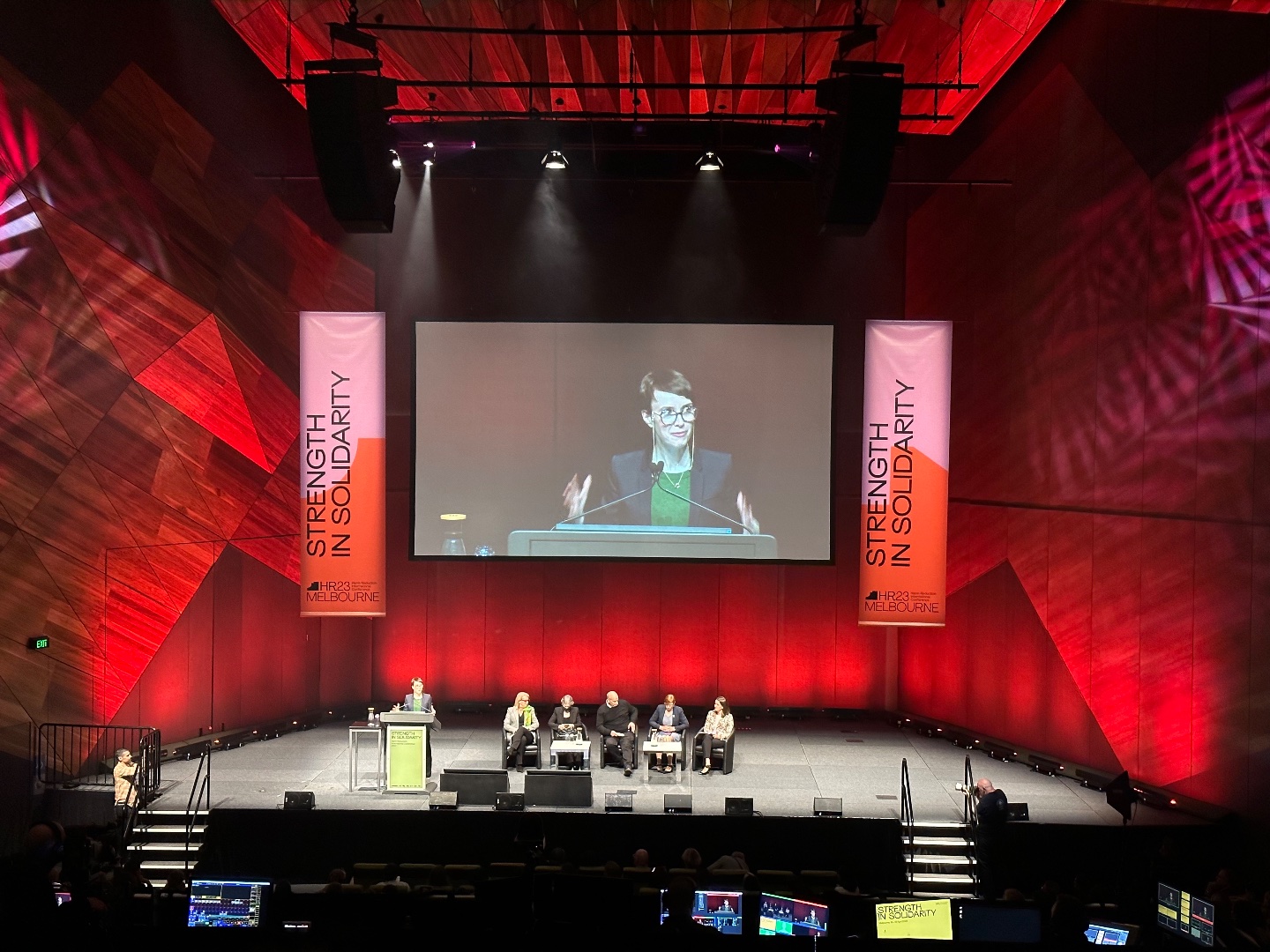 The event gathered over 1,000 distinguished community activists, innovators, researchers, policymakers, and donors from all around the world under the same goal of advancing the human rights and well-being of people who use drugs via evidence-based policies, research, and programs. Throughout four days of presentations, workshops, film showings, and networking events, the conference continued its history of providing a dynamic forum to share the latest research and discussions on best practice in drug use, harm reduction and advocacy.
"One of my favorite sessions was 'Integrating Queer Affirmative Counseling Practice into Harm Reduction Therapy'. The presenters highlighted the essence of self-awareness and cultural humility which the therapists and community health workers must consistently demonstrate throughout their therapeutic relationships with queer clients using drugs" says Mason.
The session presenters also explained the necessary responsibility of interventionists to help clients identify, understand, and navigate their complex oppressive experiences at the intersection of sexual orientation, gender identity, and other identities. The session highlights that only through addressing specific SOGIE issues, therapists and community health workers insightfully comprehend the bilateral relationship between minority stress and drug use and tailor support accordingly.
Another session was 'Stamp out stigma: Addressing stigma as a barrier to viral hepatitis and HIV screening and linkage to care in harm reduction services'. Professor Carla Treloar introduced the audience to the Universal Precautions approach to stigma and discrimination reduction. She asserted that innovators and policymakers had the responsibility to take into account of the intersection between drug use stigma and other stigmas (e.g., sexual orientation, gender identity, HIV/AIDS, sex work, etc.). Adopting a more transdiagnostic approach ensures programs and policies to address the complex lived experiences of drug users who hold multiple marginalized identities. More importantly, Dr. Treloar emphasized the implications of teaching universal empathy in minimizing multiple deep-rooted stigmas among healthcare providers.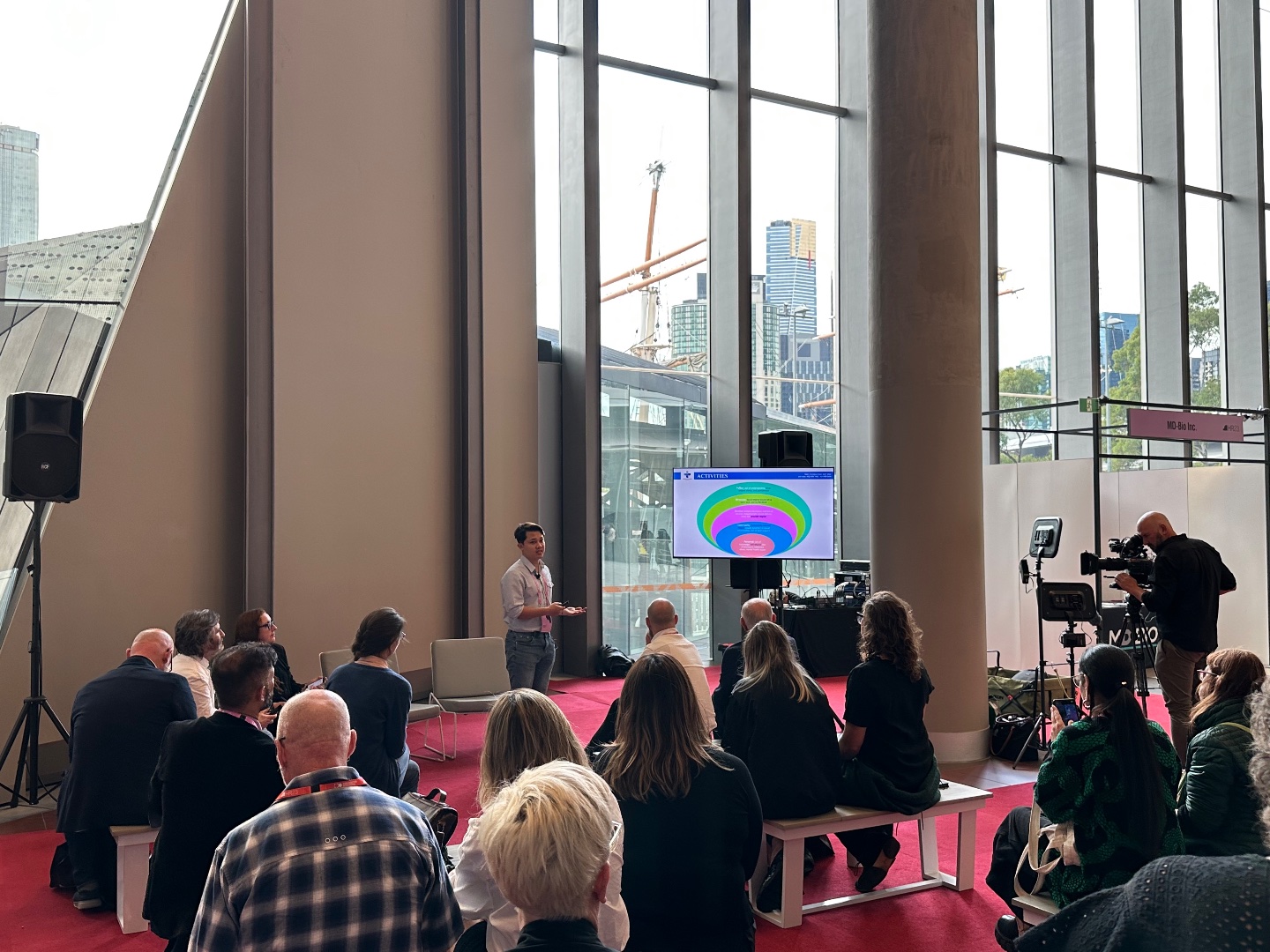 In another session titled 'Co-creating better research with marginalized populations: Lessons from a community-led study with sex workers and trafficking survivors," Mason found it as a unique opportunity to learn from the experiences of sex-worker-identified researchers in conducting community-based research for their own population.
"One of my key takeaways is the importance of involving marginalized groups in all stages of research. As the researchers invite the community to participate in the report writing and data dissemination, they actually attempt to uphold equity in its highest order. Another was transparency. Oftentimes, in research, there may be institutional protocols and limitations that can bar the community from equal access to project-related information. Therefore, it is up to the researchers to strive for the highest level of transparency with community collaborators whenever and wherever possible."
Furthermore, Mason had the opportunity to learn and exchange many good practices with a variety of experts in the field. As Youth LEAD's main point of contact in Vietnam, he aims to utilize his meaningful experiences at HRI23 and inform his advocacy and intervention work. In particular, he plans to integrate the intersectional lens into his drug-use-related policy lobbying missions, advocating for the most vulnerable populations such as young men who have sex with men and engage in chemsex or transgender women who engage in sexualized drug use for monetary transactions. Also, he hopes to enhance harm reduction modalities at Lighthouse Community Clinic using the Queer Affirmative approach to counseling. And he expects to engage drug users in all stages of research in any relevant community-based research projects under Lighthouse Social Enterprise in the future.
For more information about Lighthouse Social Enterprise, visit their Facebook page.