Betsy Milne reflects on her internship at Youth LEAD
Posted on Sep 5, 2019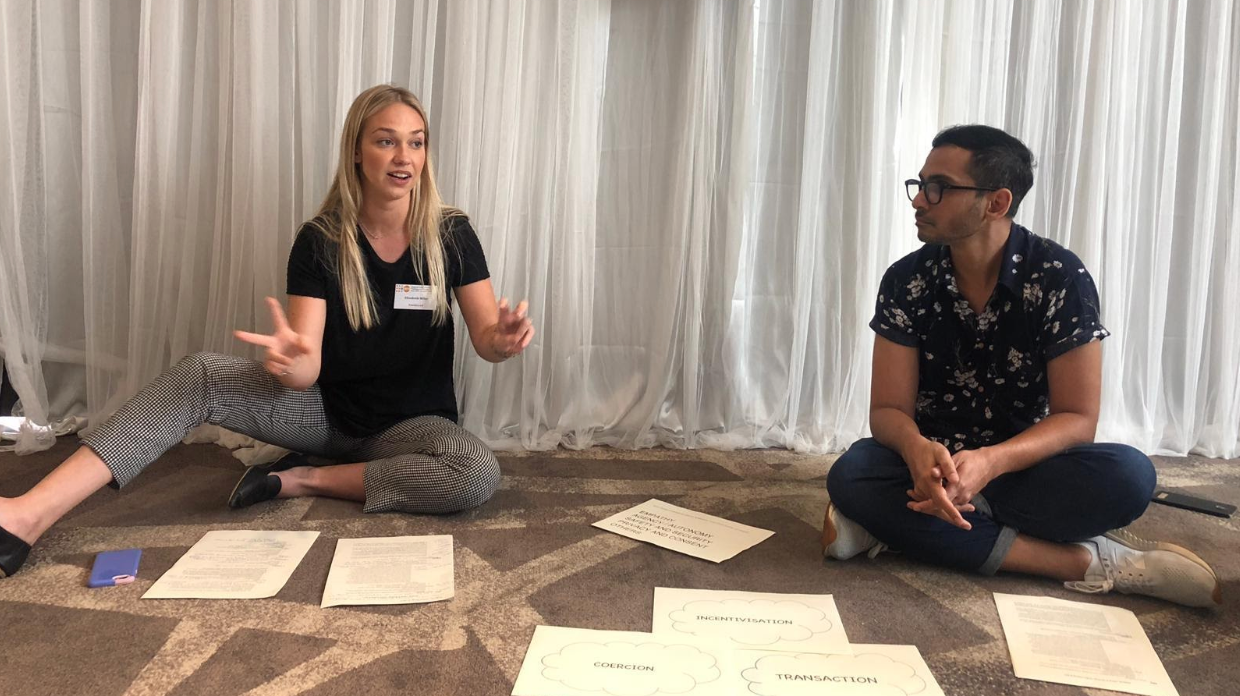 Besty Milne takes a look back at her time at Youth LEAD
This past summer I had the pleasure of interning at Youth LEAD. Prior to this experience, I had never been to Asia, let alone Bangkok. I knew that Youth LEAD was an organization that I deeply admired, however, the move here was definitely daunting. Following my first day of Youth LEAD, I knew that it was the perfect fit for me. While the number of networking events, panels and conferences I attended as an intern were endless; the event that I attended on the first day was the most memorable. Following a fast-paced introduction to Youth LEAD, I attended a panel discussion for the International Day Against Homophobia, Transphobia and Biphobia at the Canadian Ambassador's Residence. At this event, I had the opportunity to hear diverse perspectives from prominent LGBTQ leaders of Thailand.
After this impressive introduction to Youth LEAD, we began working hard on our assigned projects for the summer. The first of which was the Annual Report for 2018. Working with the other interns, Jenny and Emily, we compiled as much information about the extensive list of projects Youth LEAD had worked on in the last year. In this report, my main contribution was the designing of the document. While I have always loved the design, this was the first opportunity that I had ever had to demonstrate my creative skills in a professional setting.
Not long after my first day, I was given the exciting news that I was going to travel to Manila with Communications Officer, Eddy Rudram. This trip involved attending UNICEF's presentation of their findings from a recent study on HIV and young key populations (YKPs) in the Philippines. This experience was particularly eye-opening for me, as I learned about the profound ways in which discrimination and stigma impact the lives of YKPs in this region. In addition, I learned about the ways in which cultural barriers can impact the degree of support that is given to young people. Later, when the findings of the Thai context were presented in Bangkok, I was able to compare the differences between both contexts, which gave me greater insight into the different ways that culture and political and economic structures can mediate social norms and service provision for those at risk of, or affected with HIV.
Another important component of my trip to Manila was a meeting I attended with Y-PEER Pilipinas. This meeting marked the initiation of a new partnership, and the initial stage of the roll-out of TeenGen that took place in Manila later in July. Once I arrived back in Manila, we, therefore, began organizing the logistics with Y-PEER about the upcoming leadership training workshop. This experience was particularly important for me, as I was able to work on and observe the many logistical steps that are needed to implement a leadership training program from beginning to end. Consequently, when I had the chance to attend the TeenGen training later in July, the interns and I felt a sense of accomplishment, as well as inspiration from the important work that Y-PEER had completed to organize the workshop.
Finally, I had previously mentioned that interning at Youth LEAD came with endless opportunities to attend various events related to HIV awareness and YKP issues. Among these events, the one that stood out the most to me was the UNFPA's workshop for the country officers about YKP related issues. At this event, I had the opportunity to present on a topic that is very important to me. On behalf of Youth LEAD, and in collaboration with the Equal Asia Foundation, I led a marketplace session entitled "Swiping, Liking & Sexting: Online Dating & Sex" for the UNFPA HIV and Youth focal points. Within the context of Sexual Reproductive Health and HIV prevention, I discussed the influence of digital media on young people's sexual identity formation, relationship building, and negotiations of safety and consent. As this is a topic area that I have conducted previous research on, I was especially honoured to have been invited by the UNFPA to share my knowledge. Furthermore, this opportunity allowed me to expand my knowledge, as I learned about the different ways in which digital media is used within the Asia-Pacific region, more generally, as well as country-specific contexts.
It is difficult to summarize my experience at Youth LEAD in one blog post–although I have tried my best. From the daily writing and designing of reports and grant applications to travelling to new countries to advocate for Sexual Reproductive Health Rights, these past 4 months have been unforgettable. Moreover, I feel so grateful to have been able to promote social change alongside such kind and hardworking coworkers. Your dedication to Youth Advocacy is truly inspirational. I hope that I will be able to return to Bangkok and be reunited with the Youth LEAD again soon.
Betsy Milne