Emily Greiss reflects on her internship at Youth LEAD
Posted on Sep 19, 2019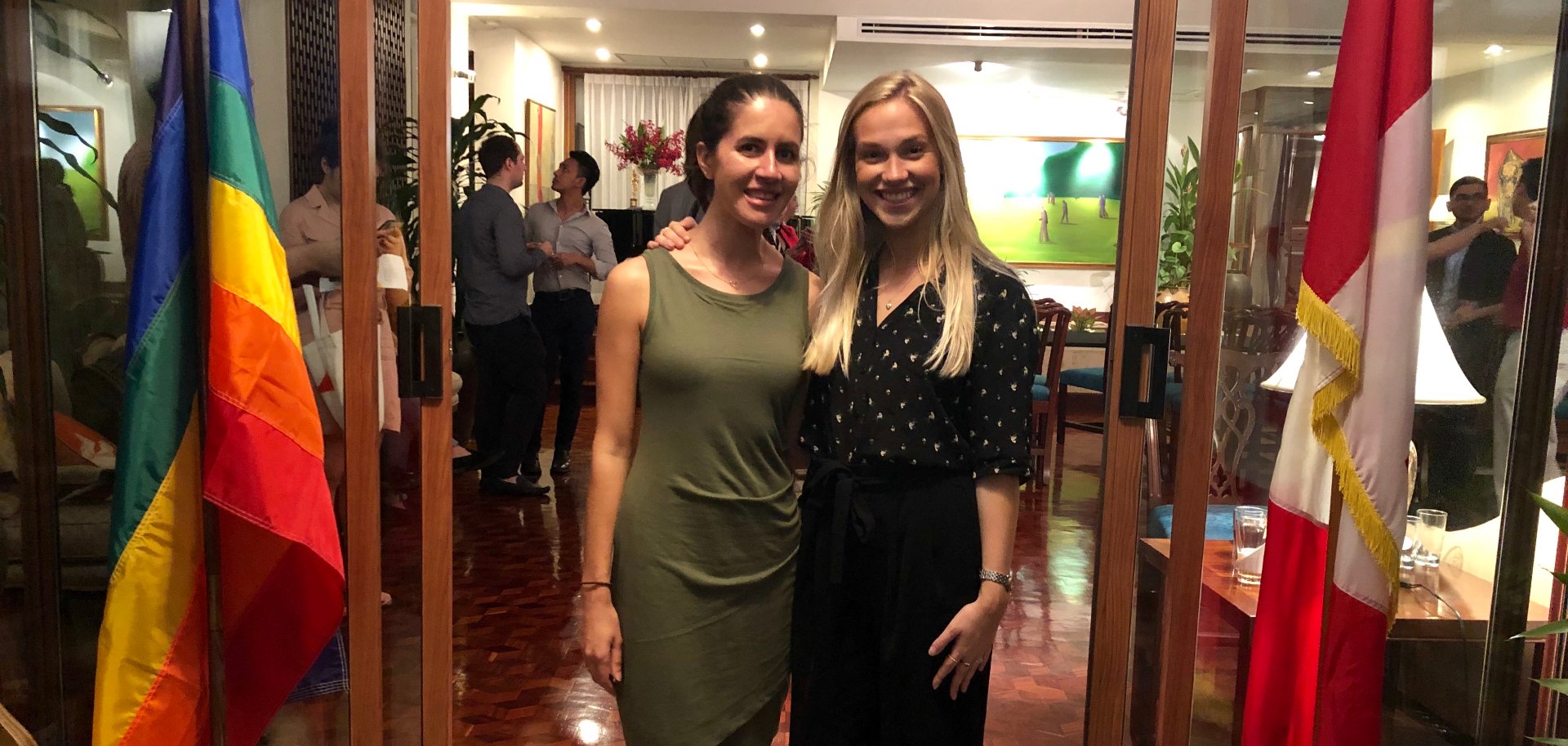 Emily Greiss takes a look back at her time at Youth LEAD
This summer, I was fortunate to spend three months as a Youth LEAD intern while fulfilling the internship component of the Master of Global Affairs program at the University of Toronto Munk School of Global Affairs and Public Policy. After a lightning speed three months, I left Bangkok inspired by the Youth LEAD team's immense dedication to leadership, education, advocacy and development for young key populations while collaborating with a like-minded network of organisations. My internship experience ended on an especially high note after the team was able to see our organisational support for a TeenGen leadership training come to fruition in Manila, Philippines. The training was beyond my expectations, which was in no small part due to incredible facilitating by Y-Peer Pilipinas in combination with the high-energy and enthusiasm of the participants.
During the course of my internship with Youth LEAD, I was grateful to be given the opportunity to be a part of several meaningful roles and responsibilities. At the beginning of our internship, the intern team was responsible for writing, editing and designing Youth LEAD's 2018 annual report (which can be found here*). I was able to take the lead on writing a summary of several of the year's highlights, which expanded my capacity to gather and synthesize data while getting to know the organisation better. The annual report was a great start to the internship by allowing us to get to know Youth LEAD quickly while collaborating to document its milestones and highlights over the course of the 2018 year.
My internship experience also included many invaluable opportunities to network and represent Youth LEAD amongst other civil society organisations, UN agencies and diplomats in the region. We attended events ranging from the International Day Against Homophobia, Transphobia and Biphobia (IDAHOT) hosted by the Canadian Official Residence in partnership with Equal Asia Foundation, to UNFPA's 50th anniversary, which also signified the 25th anniversary of the International Conference on Population and Development (ICPD).
A particular opportunity to represent Youth LEAD that stands out is the presentation I facilitated with Eddy Rudram, the Communications and Knowledge Management Officer, on Youth LEAD's toolkits and resources at a YKP training and dialogue workshop hosted by the UNFPA Asia Pacific Regional Office. The IDAHOT 2019 event at the Canadian Official Residence is also a stand out as it was an exciting and inspiring start to the internship to hear the panellist's tangible passion for advocating for LGBTQ+ rights and inclusivity on our first day on the job.
Individually, I was responsible for leading the beginning stages of Youth LEAD's upcoming research on the mental health of young key populations in Asia and the Pacific. I was able to travel to Goa, India with Eddy to attend an aspiring entrepreneurs workshop held by a Youth LEAD partner organisation, the Human Touch Foundation, during which a visit to an ART clinic in the area was organised. It was on this visit that the mental health research took life as a senior medical officer detailed the lack of comprehensive health services, particularly concerning the mental health of young key populations and young people living with HIV. An absence of mental health services seems to be a constant across several regions within Asia and the Pacific, but it is a critical challenge to address in the HIV response. This is especially due to the worsening of mental health conditions that can occur alongside the stigmatization that many young key populations and young people living with HIV regularly face, which are then largely left unrecognized and untreated.
In taking on this task, I was particularly thankful for the opportunity to work on research that seeks to understand the central challenges faced by young key populations better and advocate to bring them to the forefront. My own experience with mental health concerns made this issue one that I am especially passionate about and one that I hope to continue to support moving forward. During the process of working on developing resources for this purpose, I was able to better understand the regional context and the challenges faced by young key populations, in addition to expanding my capacity for data collection and analysis. Through the research of this kind, it is my hope that these conditions can be better understood, less stigmatized, and more comprehensively treated in the future.
I am tremendously grateful to the Youth LEAD team for not only sharing so many meaningful experiences to grow and learn but for becoming a family in the process. I had so many memorable opportunities during my experience, from attending the IDAHOT event on my first day to attending the TeenGen training in Manila on my last day. I want to say a massive thank you to the Youth LEAD team and network for welcoming me with open arms – I'll forever be an advocate and a friend.
Emily Greiss